What is Medical Tourism?
Medical tourism is the act of a patient traveling abroad for a medical procedure. Traditionally, health tourism involved patients in less developed or developing countries traveling to the United States and Canada for procedures that they could not get in their own countries. However, things have changed now. Doctors in developing countries are now well trained and able to offer proper care for less. For instance, a huge percentage of doctors in Costa Rica have received their training in the US. Moreover, the standard of medical services and facilities has also greatly improved in such countries.
Medical Tourism in Costa Rica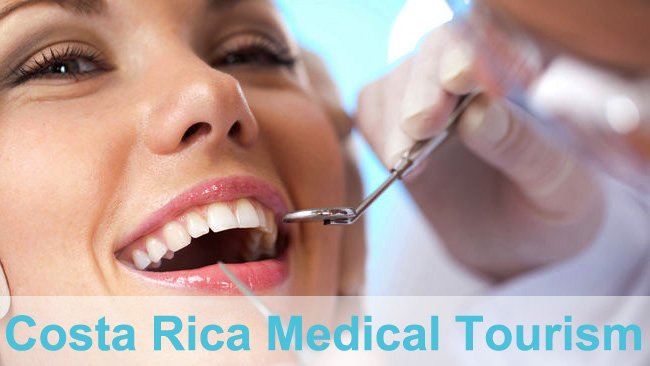 Costa Rica is one of the best known countries for medical tourism. It is renowned for good dental care and plastic surgery procedures. Being close to the US and with rising costs for healthcare in the US, Costa Rica was well positioned to offering affordable healthcare. This is what initially led to the boom of medical tourism in Costa Rica back in the 80s. Over the years, more doctors in Costa Rica have been trained in the US and other developed countries and the medical standards have been improved significantly. This is what has led to the upheaval in medical tourism in Costa Rica.
In the last three years, health tourism has shown a sustained growth, 2017 alone saw an increase of 5% more tourists than was registered in 2016. This year is no different either, with the first quarter already registering a 6% growth as compared to the first quarter of 2017. This means over 21,000 more tourists have come to Costa Rica this quarter. With figures like these, it is no doubt that the year will end with a boom in the numbers. The tourists in the Costa Rica are now drawn from all over the US, Canada, Australia, UK and other countries.
Types of Procedures
Dental Care (Dental Tourism)
The main medical procedure that brings most health tourists to Costa Rica is dental care, accounting for 42% of all the tourists. The most sought after dentistry procedures in Costa Rica are implants, veneers, dentures, bridges and crowns.
Plastic Surgery
Another highly sought after procedure in Costa Rica is plastic or cosmetic surgery. Plastic surgeons in Costa Rica offer all types of cosmetic surgery procedures and also reconstructive surgery. General surgeons and orthopedic surgeons are also in high demand.
Their most sought after procedures are gastric bypass, gastric sleeve and hip, knee and shoulder replacements for the orthopedic surgeons. Dermatology procedures like laser removals are also in high demand and highly affordable in Costa Rica as opposed to the US.
Savings and Costs
The one major reason why people come to Costa Rica is to save money without compromising on the quality of medical care. Some of the procedures that cost a couple thousand dollars in the US, cost less than a thousand dollars in Costa Rica. To get the most of their visits, most patients are known to combine several procedures together where it is possible. Recovery and touring Costa Rica after the medical procedure is also very affordable. Hotels, food and transportation is cheap making your stay affordable. There are several companies in Costa Rica that offer affordable personal loans for financing a medical procedure, one known company is Monifai Costa Rica who specializes in easy personal loans with very fast approval time, please note that their loans are exclusively for Costa Rican citizens.
Currently, a dental crown costs from $1,200 in the US while you only pay $350 in Costa Rica. A veneer costs around $1,245, while at Costa Rica you pay about $430. A root canal costs from $1275 and if you have it done at Costa Rica you will pay about $450. These aren't the only procedures that will give you major savings. Generally, while seeking medical care in Costa Rica, expect to see savings of anywhere from 40% – 70%, sometimes even higher.
Choosing Good Doctors
Just like anywhere else, all the doctors in Costa Rica are not the same. You should therefore do the required due diligence to ensure that you choose the very best for the needs that you have. Your search should start in online directories and websites that list doctors. Such websites include Hulihealth, Board of doctors and board of dentists.
When you find a doctor that offers specializes in the service that you need, then you can go ahead and contact them. You should ask all the pertinent questions that will put your mind at ease. Ask of what services they offer, their qualifications, what the procedure will be like, the recovery period and everything else you deem important. When you have settled on a doctor then you can make an appointment.
According to experts, there will be increased medical tourism in Costa Rica because it has not reached its potential yet. With the high medical standards, well trained doctors and quality facilities like hospital Clinica Biblica, Clinica UNIBE, Hospital La Catolica and private clinics, Costa Rica will continue offering exceptional and affordable medical services. While on recovery, patients can also relax and enjoy the scenery in Costa Rica since it is a very beautiful country.